Signs & Symptoms to Watch For.
Stop bad water in your home.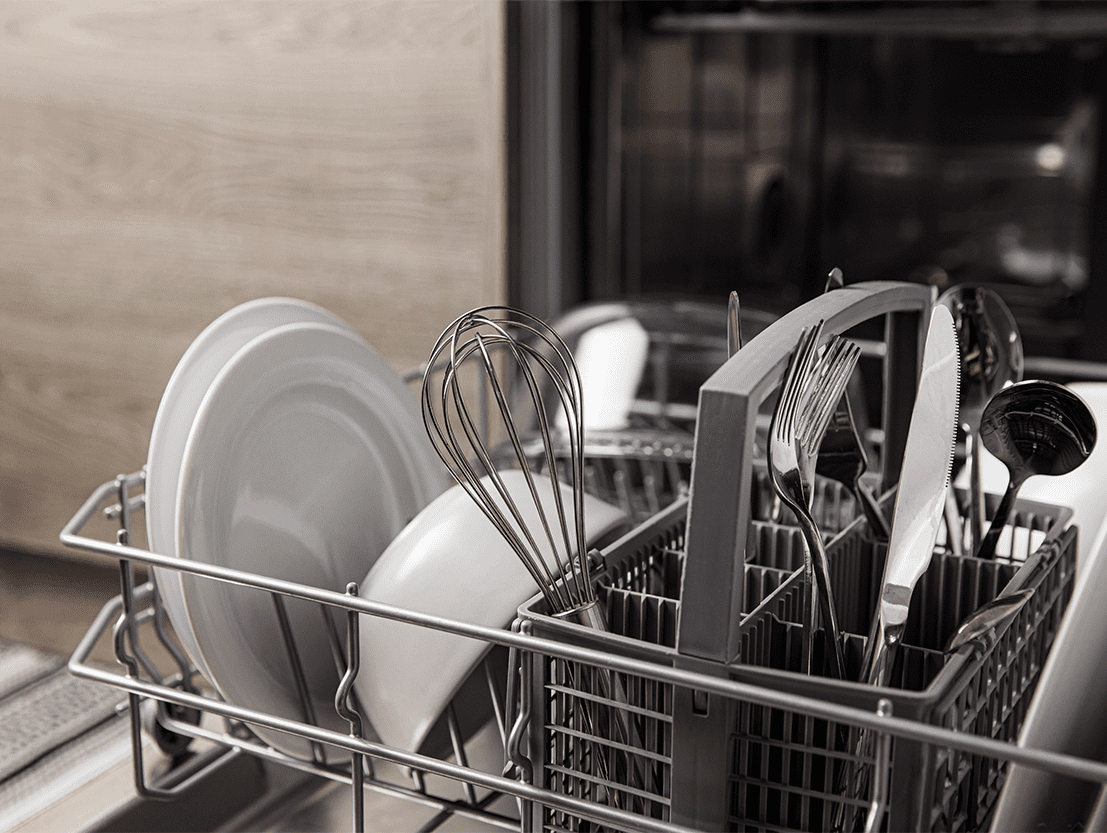 Signs of bad water can be caught quickly just by taking notice to what happens to your appliances before and after usage. Below are signs and symptoms of things to watch out for when it comes to common water issues, and how to tell if you have hard water.
Symptoms of common
water problems:
Stains / Staining
Brownish Stains
Bathtub Ring(s)
Blue or Blue-Green Stains
Water Pressure Issues
Poor Water Pressure
Low Shower Pressure
Low Sink Sprayer Pressure
Unclear Water
Cloudy Water
Particles in Water
White or Foggy
Odor
Unusual Odor in Water
Rotton Egg Smell
Dirty/Earthy Smell
Bad Taste
Bad Tasting Water
Water TAstes 'Musty' or 'Mildewey'
Sulfur or Rotton Egg Taste
Bad Taste of Ice
White Residue / Build Up
White Residue Build Up on Appliances and Countertops
Scale on Water Appliances and Shower Doors
Spots on Cars after Washing
Hair Appearance
Dry Hair
Frequent Fading of Color Treated Hair
Split Ends
Skin and Eyes
Dry or Itchy  Skin
Dry or Itchy Eyes
Frequent Infections From Cleaning Contact Lenses
Fabric Life
Fast Wearing or Thinning  of Fabrics
Whites Appear Dingy or 'Not as White'
Appliance Life
Your water appliance life will be shortened
Rust Stains
Scale
Blocked Plumbing
Hetaing Elements Wear Out Quickly
Soaps & Detergents
Nee More Amounts Soaps and Detergents to Get Items Clean
Lather is Poor
Bacteria & More
Unfortunately, some very serious water problems – such as bacteria and volatile organic compounds – have no physical symptoms at all.
If you have a well, septic tank or live near farming, industrial or commercial communities, you should have your water checked.
Do You Know If Your
Water Is Safe?
The benefits to having treated water can help keep you and your family safe from harmful bacteria, help your water appliances live longer, and improve your health!
Consider these facts:
Test Well Water Annually
According to the EPA, the 42 million consumers who get drinking water from a well should test it at least annually.
Read Your Consumer Reports
A Consumer Confidence Report may state on its first page that your drinking water is safe even if there are violations. (These will be listed much further on.)
"Safe" Limits
While within 'safe' limits, levels of some contaminants may be harmful for vulnerable populations – pregnant women, fetuses, infants, the elderly, those with compromised immune systems (e.g. those with HIV or undergoing chemotherapy) and pets.
Seasonal Elevations
While your water may be considered safe on average, it actually can experience potentially harmful spikes in the levels of contaminants, e.g. from seasonal elevations.
New or Old Homes
Even if water in your area really is safe, this doesn't guarantee that there are no problems in your particular home. For example, lead or galvanized water piping in old homes and lead-based solder used on copper pipes or in faucets in new homes may contaminate water coming into your home.
Contaminated Water Poses A Serious Health Risk To You And Your Family.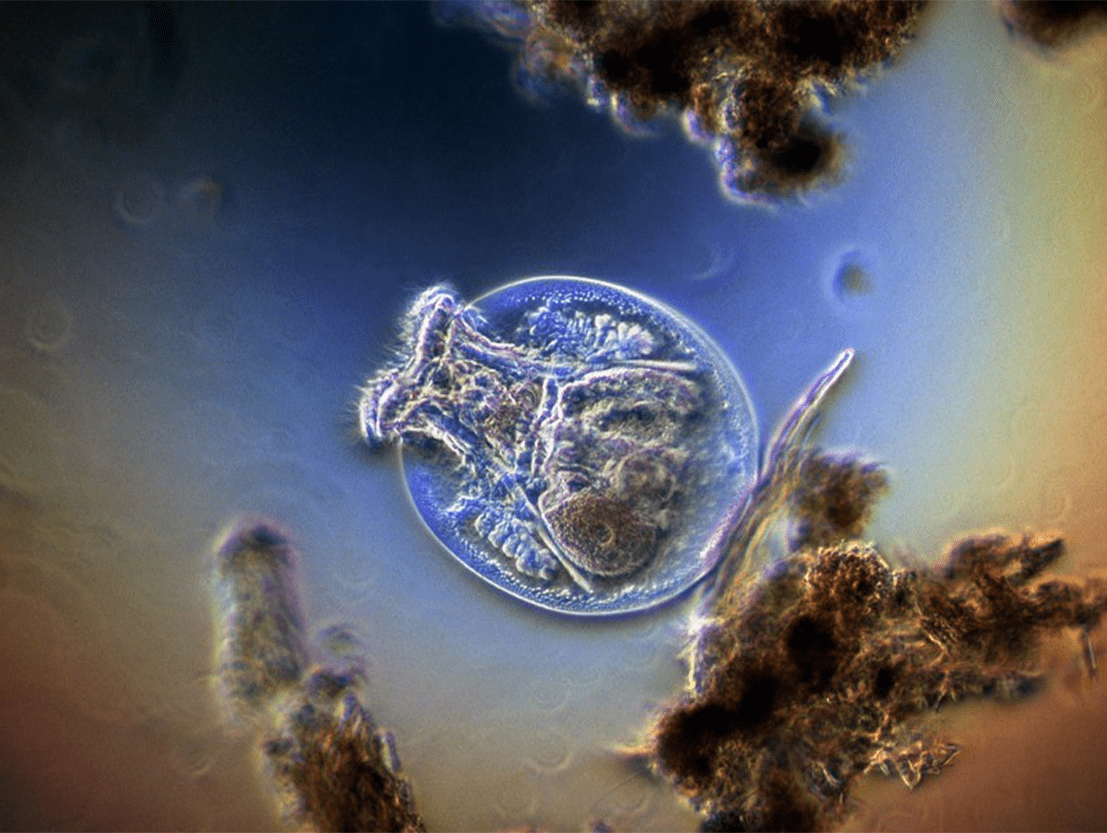 Contaminated water poses serious health risks not just to your family, but also to your pets. Remember, they drink, are bathed in, and/or swim in your water as well. Your plants will also suffer from the effectsof contaminated water.
Sanatoga Water Conditioning believes in educating our customers about the quality of their water, NOT to use scare tactics. We are a member of the Water Quality Association (WQA) and certified to test and treat water quality problems with experience and personalization for each property's unique need.
The most widespread problems with water quality
can cause devastating health problems:
High levels of lead in water have been linked to lower IQs in children.
The poison arsenic may be in water drawn from wells. It harms nerves, the heart, blood vessels, and skin. It has also been linked to several cancers.
Trihalomethanes (THMs) – including chloroform – are byproducts of chlorination that are suspected of causing several cancers, including bladder cancer.
Presence of total coliform may indicate that potentially harmful bacteria such as Escherichia coli (E. coli) is present.
Cryptosporidium is a parasite that causes a sometimes severe and life-threatening diarrheal disease. It is one of the most common causes of waterborne disease (drinking and recreational) in the U.S.
There Is A Solution To Contaminated Water!
Some ways you can take control of your water:
Boiling Water
Boiling the water unfortunately won't remove most contaminants. In fact, it may make your water more concentrated with contaminants: it's the water that gets boiled off, while the contaminants remain.
Bottled Water
Bottled water isn't necessarily safer than tap water. The water that goes into the bottles isn't regulated as well as tap water is – the source of the water and what's been filtered out of it is often not reported.
Also, the plastic bottles the water is stored in may leave unhealthy residues in the water. (Bottled water is also more expensive and less convenient than treating your water. Please see our bottled water page for more information.)
The solutions to many of these are simple and inexpensive.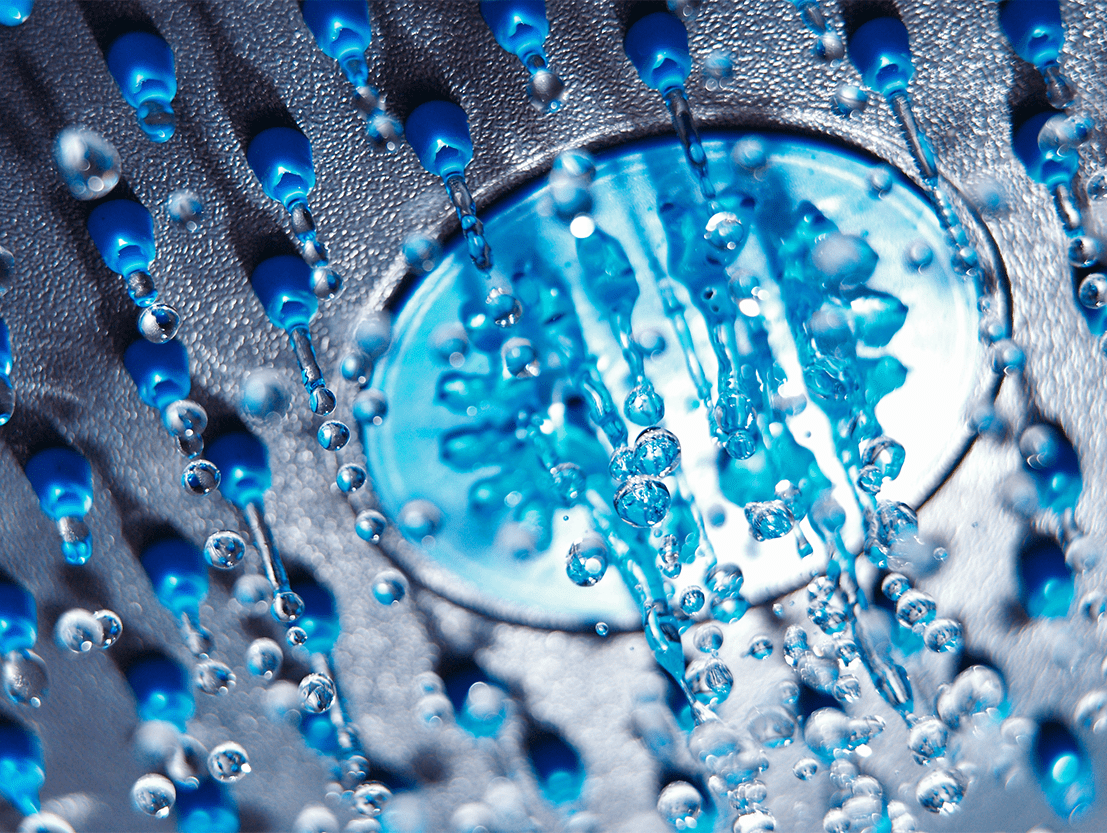 If you have any water treatment equipment already, we offer a no cost, no obligation evaluation of your current equipment.
Please use our site to learn about common signs of water problems and their culprits. You may also wish to familiarize yourself with some water conditioning solutions and equipment for solving these problems. It must be stressed that these problems are all interdependent. Treating a combination of these is not straightforward. If anything is unclear, try our glossary – or simply contact us. We appreciate the opportunity to help you educate yourself.
Treating Your Water Is
The ONLY Solution.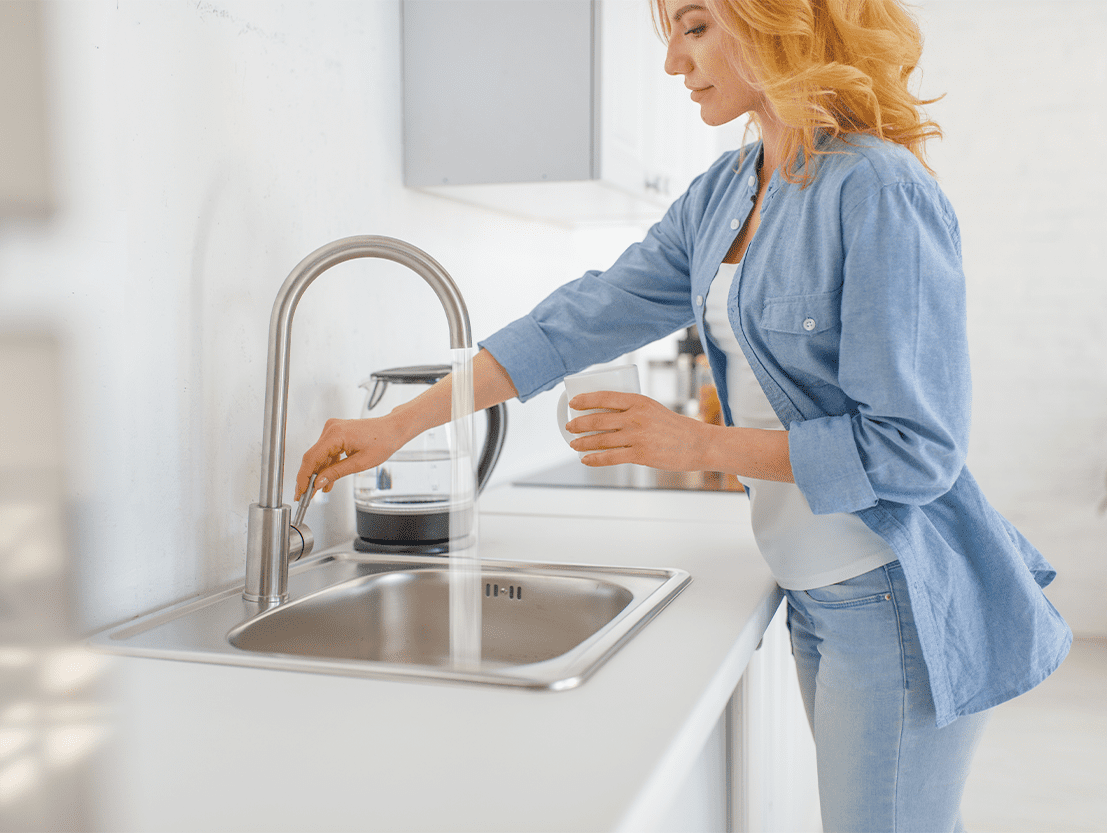 There are also health benefits to softening your water. Conditioned water can make your hair and skin healthier. Hard water keeps soaps and shampoos from lathering as they should. They'll be more effective – and you'll get cleaner – with conditioned water.
Hard water also keeps soaps and shampoos from rinsing off as they should. Your skin and hair may be left with a sticky film which blocks pores and attracts and holds bacteria. This causes chapping, itchiness, and dryness. Conditioned water reduces this wear-and-tear on the skin and hair, so they'll be softer and shinier. And remember baby: soft water has even been shown to reduce diaper rash!
Treating Your Water Is
The

ONLY

Solutiuon.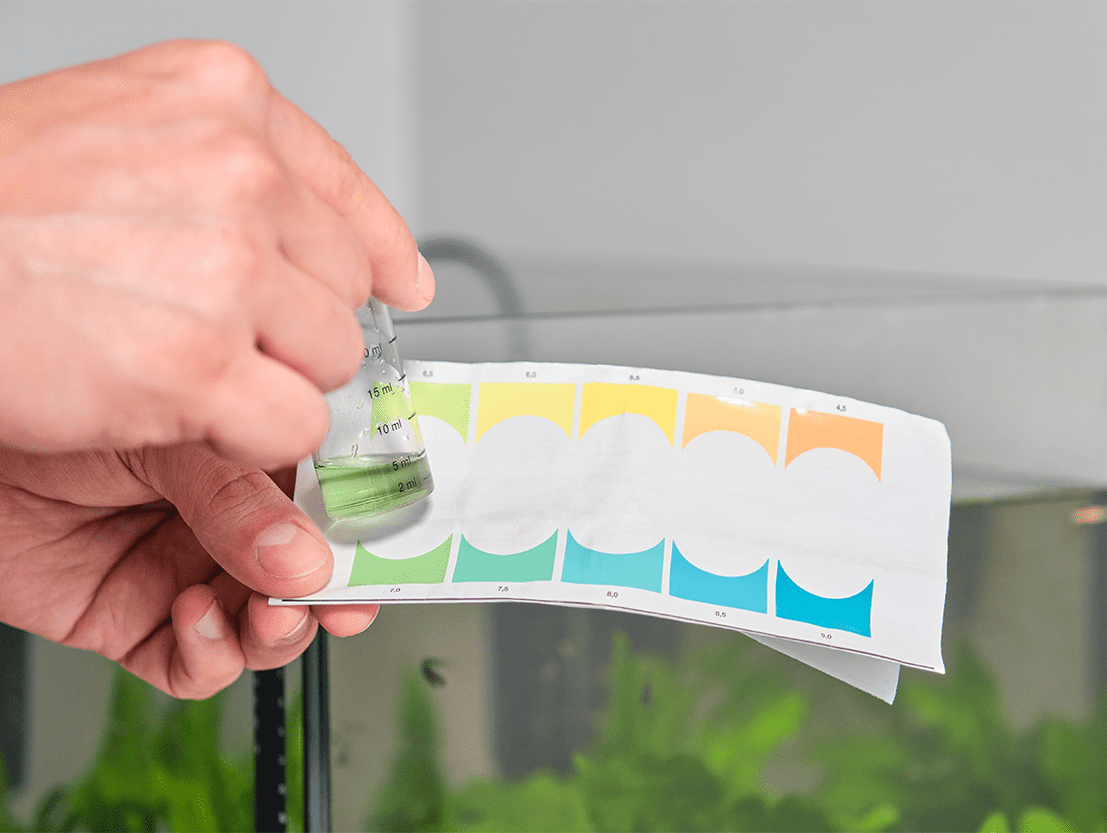 Water treatment solutions include…
Neutralizers
Ultra-Violet (UV) Water Purification
Reverse Osmosis (RO) Water Filtration
Specialty filters for Arsenic, Iron, Volatile Organic Compounds (VOCs) and more…
To find out what is the best solution for your bad water, contact Sanatoga Water Conditioning for a free water test and consultation.
Your Neighbors Love Their Cleaner, Safer, Better Water!
Our dedication to our customers is continually rewarded with referrals and testimonials about our water quality solutions!
"Never disappoints! I've had two water tests conducted on my home. During the most recent John shared his knowledge and expertise on not only the Well tank pump that was in serious need of replacement but also options for my water softener. I never felt pressured to commit to something I didn't need. They made sure I had all the information and let me make a decision based on what made sense for me. Great experience from first call to final product!"
- Frederick S.
"We are new to the area and new to well water. We have used Sanatoga twice now - for routine maintenance and a water softener install. Juan is always on time and very attentive. We feel fortunate we have someone who cares about our house as if it were his own and a company we can count on in the years to come.
Thank you for excellent service!"
- John D.
"We have used Sanatoga Water Conditioning as a residential client as well as for our business customers for several years now. I could not be more happy with the customer service and professionalism that they provide. I always get a cheerful and helpful person on the other end of the line when I call the office, and the technicians who installed our water treatment system were clean, professional and answered all of my questions. I can definitely recommend Sanatoga, 5 Stars."
- Lori N.