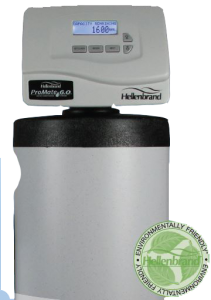 Blue green stains are a sign of low pH. Neutralizers are recommended for pH adjustment. Neutralizers reduce turbidity and neutralize acid water. They also can help with:
unpleasant taste and odor
sulfur odor
rust stains
blue green staining
pinhole leaks

The Neutralizers that Sanatoga Water Conditioning installs are an efficient and economical system for the reduction of iron and manganese compounds from Well water. Neutralizers also remove solids through a unique blend of different medias of differing filtration capability, resulting in better flow rates and longer media life.
Not all taste and odor problems can be solved with a neutralizer. Contact Sanatoga Water Conditioning to find out what other water treatment equipment you may need.